Healthcare
Hereo's
There are over 8,500 people who work in Waitakere and North Shore hospital's, and the more than 30 health services across North Shore, West Auckland and Rodney.
Our district offers a wide range of health services and it takes a village to run them all, meet some of the heroes helping to make our healthcare system the best it can be.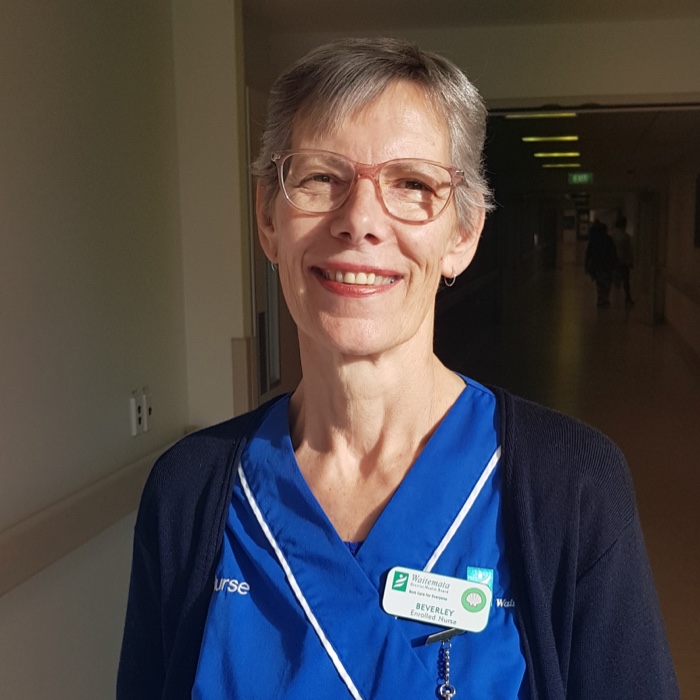 Beverley Brown
Enrolled Nurse
I have worked for Waitematā DHB for 20 years and have worked as a nurse in Our Older Adult Clinic for over 10 years. I love the work I do and I enjoy working with our great team of Geriatricians, Registrars and Nurse Practitioners.
We see people who suffer from strokes, Parkinson's Disease, falls, memory impairment, as well as follow up patients from our rehabilitation ward.
I previously worked on Muriwai ward for many years, and continue to help out on the ward, when I can.
I have always enjoyed working in the rehab sector, particularly after working on acute surgical / orthopaedic wards for many years. I see the huge strides that patients make on our ward, and then I follow them up in our Older Adults clinic, so I am able to build a real rapport with our patients, as we support them in their recovery.
I also run a knitting group, as part of patient therapy, and I now find myself taking knitted squares home, to sew up and crochet, in order to give the blankets out to our patients, these are very well received by everyone.
I love the variety in my job. I really enjoy working at Waitākere Hospital, we have a great team of people here.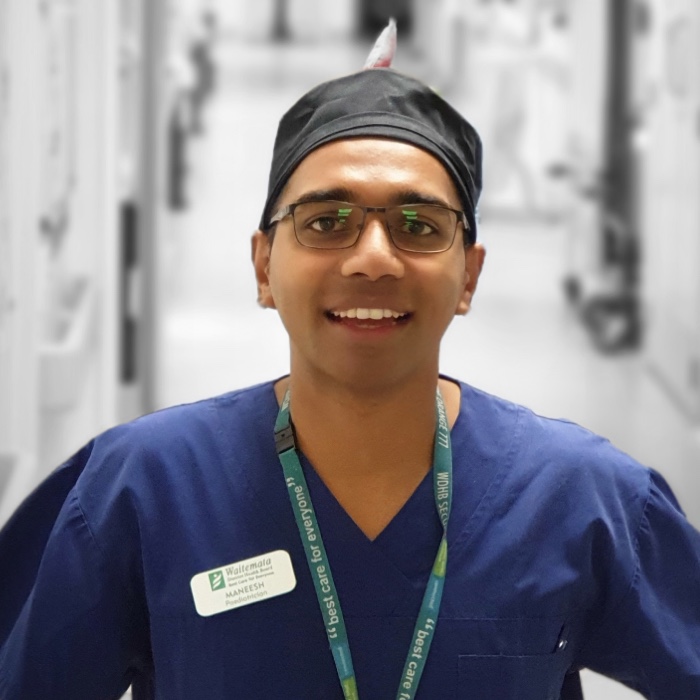 Dr Maneesh Deva
Paediatrician
The day starts for me with an orange SUV humming along the motorway like all others… but inside there is a party of one with a schizophrenic DJ constantly changing styles, genres and tempos with uncontrolled bouts of singing. Music is everything.
On arrival to work, the music dampens to an internal monologue which occasionally overflows into a warble which staff politely smile to when they hear.
For me, the excitement of the day will continue as I care for the most cheeky, spontaneous and sincere patients you can ever meet – children. They don't mind a bit of silliness and they very much like a laugh. They come in all sizes, shapes and problems. However, they all seem to have the ability to make anyone smile, laugh and occasionally cry. As I Paediatrician it is a privilege to know them and be involved in their care.
Kia kaha tamariki!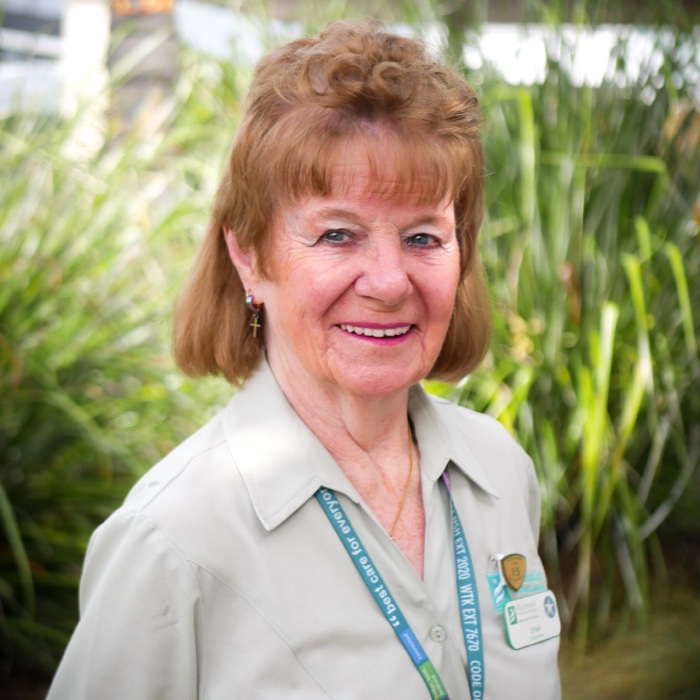 Lynn
Volunteer
I've been volunteering at Waitakere Hospital for 20 years and I just love it. I love the people and the interactions with staff and patients. I love working on the wards because some people don't have any visitors and I make sure I go around and keep them company, make cups of tea and just talk to them. When I leave there, I feel good in myself and I hope they do, too.
I wanted to be a nurse growing up but family commitments and caring for my children meant I was never quite able to study – I feel like my work in the hospital now is repaying me for what I wanted years ago. Working in the hospital has really helped with my mental health and has given me the most wonderful connections and kept me steady.
I like to be happy and I always try to make other people happy. I always tell others that if they have their heart towards people, they should work in a hospital.
Grace Mariu
Maternity Ward Cleaner
I moved down to Auckland from Whangarei in August 2019 after I got the job as the Maternity Ward Cleaner at North Shore Hospital.
This is the best job I've ever had.
I love that my job allows me to connect with people, talk with them every day, meet their families and their beautiful new babies. Especially during COVID lockdowns, partners and support people were restricted from staying in the ward with new mums and babies, those were some really hard times for some of the patients and I felt honoured to be a part of their journey and help to make their stay just that little bit more comfortable and friendly.
I've gained a lot of confidence in myself since starting at the hospital, I've really come out of my shell and I'm proud to be working in the happiest ward filled with beautiful new life.
Our impact is only made possible through the following incredibly generous organisations: